Helen Winter is our Clinical Director at the SWAG Cancer Alliance. As a medical oncologist she is committed to delivering the highest quality of care for patients and families affected by cancer. She strives for equity of access for earlier diagnosis, new cancer treatments, caner genomics, and clinical trials. She has a track record in medical education and co-chairs the National Immunotherapy Education Forum. This was developed across SWAG- Velindre to offer high quality interprofessional education for all those looking after patients on immunotherapy.
Having worked in New Zealand, she experienced the impact of working with community groups and specifically improve patients and their whanau's experience of cancer care and access to EGFR testing for Maori patients with lung cancer.
"Working with clinical teams across SWAG to deliver the ambitions of the Long-Term Plan for our patients is a huge privilege and their expertise, commitment, and compassion drives me to seek solutions to ensure our patients get the very best".
Highlights to date include the delivery of the Targeted Lung Health Checks, launch of the Liver Screening programme, increasing access to cancer genomics including Lynch Syndrome testing, addressing health inequalities and embedding access for All, SWAG workforce strategy ensuring staff feel valued and have opportunities for continual professional learning, Let's Talk Digital, working with third sector including Cancer Research UK, Pancreatic Cancer UK, Leukaemia Care, Matthew's way, Friends of Caswell Thompson, Caafi Health and our fabulous patient reps!
When she is not working she can be found on the rugby sideline or doing extreme gardening!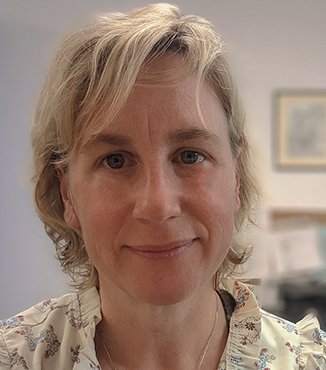 Clinical Chair SWAG Cancer Alliance
Following an early career in Clinical Oncology, I have spent 15 years as a GP in London, Dorset and Somerset. I have experience in a range of clinical leadership roles in system, regional and national positions. I have led a series of complex adaptive systems to sustainable change. I am committed to understanding and reducing systemic inequalities and improving staff and community well-being through influencing organisational cultures. I aim to support continuously improving, high-quality, safe and compassionate care through nurturing interdependence and the contribution made by each of us to the development of others

Patricia is our Alliance Manager overseeing the delivery of the alliance's programme and managing the team. Patricia started her NHS career as a diagnostic radiographer and then moved into clinical and operational management of cancer services both here and overseas. Wanting to be involved in improving cancer services on a larger scale she moved into the Avon, Somerset, and Wiltshire Cancer Network in 2008 and then joined the SWAG Cancer Alliance in 2017.
Patricia enjoys working within a network role and gets job satisfaction working across multiple organisations and stakeholders, to improve patient care and experience.
In her spare time, she enjoys time with family and friends, long walks with the dogs, and mountain biking across Salisbury Plain, and, when she can get there, scuba diving in her favourite place, Barbados.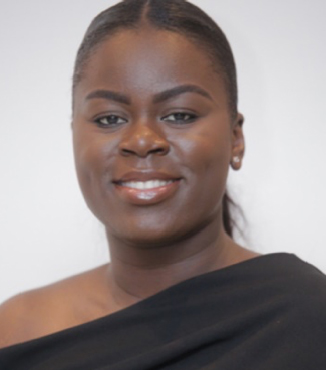 Patient, Public Engagement & Inequalities Lead
Mary Oladele began her career in 2016 after qualifying as a Therapeutic Radiographer, this allowed her to work at various hospitals such as Southampton General Hospital, Maidstone & Tunbridge Wells NHS Trust, and other private hospitals for five years.
Shortly after, she trained in Project Management to develop more skills and is currently pursuing her Masters in Public Health at the prestigious London School of Hygiene and Tropical Medicine where she hopes to continue working to improve health equity within cancer.
Mary's focus at SWAG Cancer Alliance involves engaging public & patient voices who share their lived experiences in the development and delivery of each project to reduce health inequalities including developing strategy and national policies.
She is committed to reducing health inequalities, promoting diversity, and improving access to cancer care by achieving set goals, and dedication to maintaining high-quality standards in the healthcare system.
Outside work, Mary enjoys socialising, volunteering for her charity Cancer Education UK (https://cancereducationuk.org/) , Cooking and hosting dinner parties with friends and family.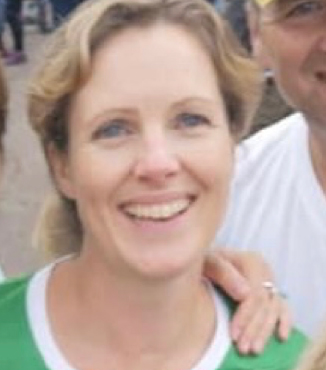 Macmillan Cancer Rehabilitation/ Personalised Care and Support Lead
Helen began her NHS career in 200 after studying Occupational Therapy at Exeter. Roles since this time have included mental health, general medicine, hand therapy, and community rehabilitation. In 2014, Helen became team leader for the Macmillan Rehab & Support service covering Bristol, North Somerset, & South Gloucestershire, developing both one to one and group interventions to optimise the wellbeing of those living with cancer. Helen has worked with the Alliance since 2020 as the Personalised Care & Support Project Manager working closely with our patient representatives, the hospitals and community providers. Helen enjoys networking across these teams, sharing innovation & best practice across the region. In her spare time, Helen enjoys outdoor swimming throughout the year, as well as cycling- recently completing a 125 coast-to-coast challenge.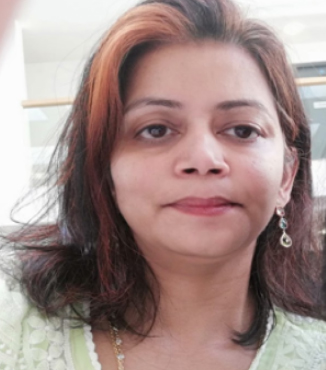 SWAG Transformation Project Manager
I have worked in NHS for last 18 years and undertaken operational roles like team leader, service coordinator, assistant service manager for specialities like General Medicine, ENT, Oral & Maxillo-facial surgery & Endoscopy. While undertaking these roles, I gained huge experience in operational planning & delivery, performance management, service improvement & service delivery, workforce development and human resources & contributed significantly to improve the performance.
In recent years, I started working with NHSEI & worked with various project management teams in London, NW & SW regions. I worked in London vaccination & Ageing Well programmes. Joined SWAG cancer alliance as a Transformation Project Manager & my main work stream is earlier & faster diagnosis of cancer.
With my skills & experience, I aim to make a difference, bring positive change in patient experience, reduce health inequalities by facilitating & improving the access to cancer services for earlier & faster diagnosis of cancer.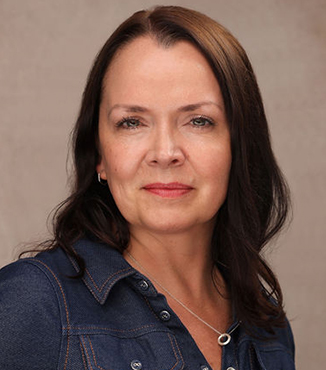 Cancer Clinical Advisory Groups (CAGs) Manager
Helen has worked for SWAG Cancer Services since August 2014, and for the NHS since 2001, in post operative care, clinical audit and research, and outside the NHS as a freelance journalist. There are currently 15 Cancer Clinical Advisory Group under her remit; further details are available on request.